About us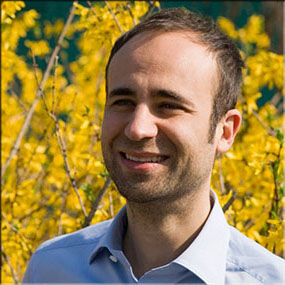 Michele Cammisa
I was born in 1975 and I am a mechanical engineer grew up in PLM, CAE, CAD areas, particularly with the DS SOLIDWORKS solutions, of which I get all the certifications. Since 2000, after graduating, I built up technical skills as "structural engineer", specializing in FEA simulations and solid modeling.
As Product Manager in Miro' Solutions (the IT company of which I am a founding member), I implement integrated solutions for design and management data.
Since 2011 I've been collaborating in the development of INGWorks, trying to take in the experience of the designer and the skills of the SOLIDWORKS user (from 1999!).
---
Ho 47 anni e sono un ingegnere meccanico cresciuto professionalmente nelle aree PLM, CAE, CAD, in particolare con le soluzioni DS SOLIDWORKS, di cui ho conseguito tutte le certificazioni.
Dal 2000, dopo l'abilitazione alla professione, sono cresciuto come strutturista, specializzandomi in simulazioni con metodo ad elementi finiti (FEM) e modellazione solida. In parallelo mi sono occupato di processi aziendali: per conto di Miro' Solutions, società IT della quale sono un socio fondatore, seguo le aziende che vogliono dotarsi di piattaforme CAD-PDM, standard o personalizzate.
Dal 2011 partecipo allo sviluppo della libreria meccanica INGWorks, portandovi all'interno la mia esperienza di progettista e utilizzatore SOLIDWORKS, con cui disegno dal 1999!